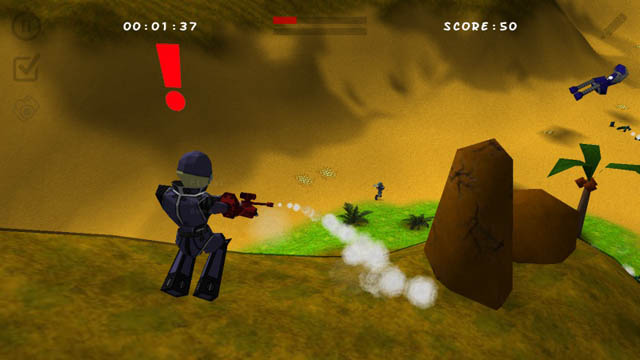 We've released a short Demo of Xen The Alien on both Windows and Android platforms. The demo features just a single stage and takes place in the fiery desert of Naytonian; just one of the many locations that will feature in the final release of the game. The objective of the Demo is to find the missing part of Xen's Ship and either engage or avoid the enemy soldiers patrolling the area.

Android Demo
If you've got an Android device and a moment to spare then we'd appreciate it if you download it, play it and let us know what you think. Head over to the Google Play Store: https://play.google.com/store/apps/details?id=com.hexgear.xta_demo.apk&hl=en

Windows Demo
For the Windows demo please head over to our Demo Page for the download link (31.16MB) and information about the controls.

We would greatly appreciate any feedback you guys may have (bugs encountered, game performance, load times, presentation/graphics, gameplay, and most importantly, is the game fun?) and all suggestions will be taken into account while we polish the game for full release. Thank you!