.
Graphics Illustrations Completed
2:39pm, Sat 30th July, 2016
496 Hits
0 Comments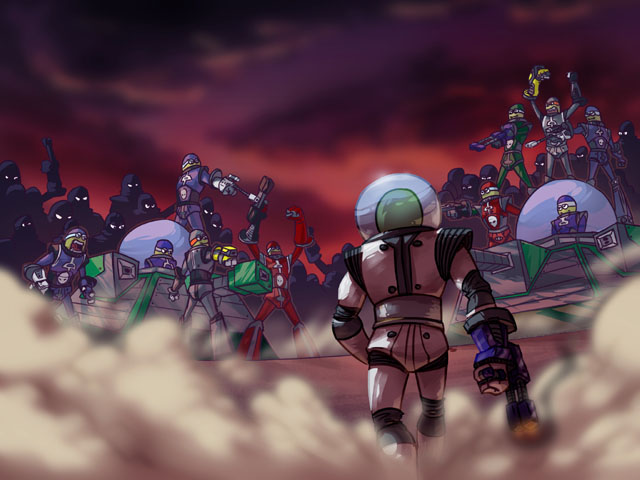 A big thanks to our resident Illustrator Etubi Onucheyo for completing the Menu cover image (as shown in the attached picture) and the in-game comics. The Xen the Alien story will be narrated as a series of logs tied to specific stages in the story-mode of the game.

You can check out more of Etubi's work on Instagram: http://www.instagram.com/mumu_illustrator/ and the Deviant Art website: http://etubi92.deviantart.com just don't poach him when he's working on our projects!
.